Health Services for Seniors in
Savannah, Georgia
Quality senior care delivered with Southern charm.
The Marshes of Skidaway Island offers home care for independent living residents as well as a full continuum of on-site care — assisted living, memory care support services, skilled nursing, respite care and short- or long-term rehabilitation — at our health care center, The Oaks. Our team of highly skilled professionals work directly with residents, their families and personal physicians to create a plan to help residents lead active and engaged lives.
Heartfelt CONNECTIONS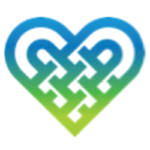 Heartfelt CONNECTIONS is a nationally recognized, person centered, activity-focused program that is grounded in the knowledge that the abilities that remain for an individual impacted by Alzheimer's or other dementias are much more important than what is lost. By leveraging this specialized dementia care, we help loved ones capture a lasting legacy about each resident's family, their friends, career, hobbies, likes and dislikes, and then apply these insights to individualized programming for the resident. Through this program, we focus on each resident's unique abilities, enriching lives and creating success stories one small victory at a time.
Learn more about our full range of health services by filling out our Contact Form.